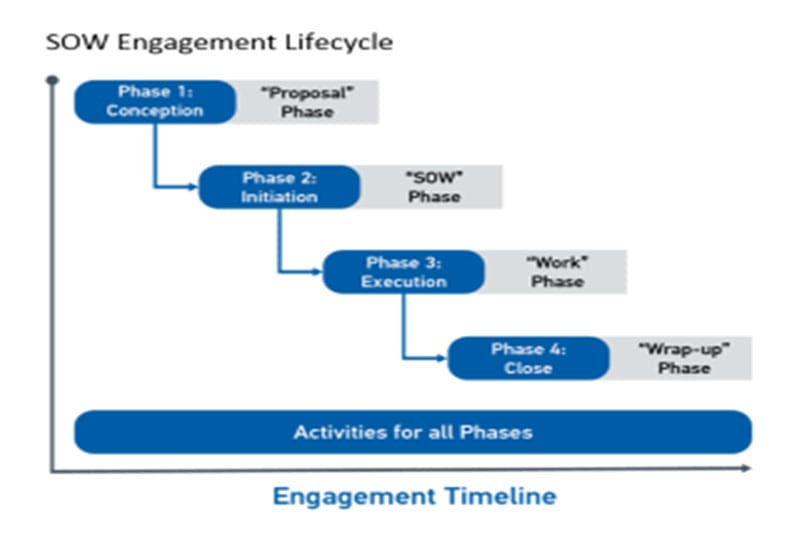 Projects governed by a Statement of Work (SOW) can consume almost 30% of all company spending. GBCS provides a variety of service engagements including fixed priced managed services kind of project engagement, offshore/offsite blended rate engagements, independent contractors and managed programs services.
Advantage Clients gain from working with GBCS to create the Statement of Work :
Strategic category spend management
Consistency and Compliance
Change Management
Tracking and Cost Management
Reduce Risk and Make People Happy
Worker tracking
Compliance reporting and benchmarking
Financial and operational controls
GBCS will create a statement of work for your IT contractors to fulfil your business requirements and needs. Working as a team we will deal with any issues that may arise during the various phases of the statement of work and approach these together to make a win-win engagement for all parties.