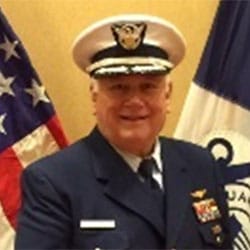 Richard Helm
Former ITS Industry Principal (Banking) with IBM Global Services and Vice President and General Manager of Xerox Professional Services
While in IBM (37 years) ITS Industry Principal (Banking) with IBM Global Services he was responsible for providing Global IT solutions (consulting and technology services) for one of the world's largest financial institutions. Richard had provided technical and consulting services to nearly all the major Banking and Financial firms in the NY /NJ area. He also created the IBM IT Financial Services Consulting and Services Group for the North East. He managed the IT portions of numerous financial firm mergers and acquisitions. Having retired from IBM in 1998, he became Xerox Vice President and General Manager responsible to establish and manage the US Xerox Professional Services Organization. In 2001, Richard returned to IBM in a post retirement capacity.
In addition to working with GBCS, Richard currently holds the position of Division Commander New York City. Department of Homeland Security, US Coast Guard Aux. He is responsible for over 300 USCGA personnel covering Manhattan and the Bronx, whose mission is to support marine safety in the surrounding waters. In addition, providing recreational boating safety programs.
He holds a BS in Engineering and a MS in Computer Science.
Tom McCoy
Former Chief Information Officer at American International Group (AIG)
Tom is an information technology (IT) executive with over twenty-five years experience in financial services. He is the founder of Neelie Group, a management consulting and technology services firm specializing in the financial services industry. Prior to forming Neelie Group, Tom was vice chairman of ONTOS, a software-consulting firm, where he led the design and implementation of its Internet-based commercial underwriting system and helped create its insurance consulting practice. Prior to ONTOS, he was chief information officer (CIO) at American International Group (AIG) and also served as an executive at Andersen Consulting (now Accenture). Before joining Andersen, Tom was a systems executive at General Reinsurance, Marine Midland Bank and Federal Reserve Bank. He holds a Business Administration degree from Widener University and a Master of Business Administration degree from Temple University.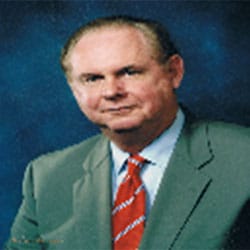 William W. Renshaw
Bill Renshaw,is a well-recognized management and strategic systems consultant, with over 20 years' experience with specific expertise in business/information strategies, repositioning/rebuilding key operations, and increasing scale through effective customer relationship information and management.
Bill is a seasoned leader with a track record of delivering results for leading Global Corporations.He has conducted numerous consulting engagements for senior executives and boards in major global organizations and regional enterprises. Well known in the financial services industry, he has presented frequently at national and regional industry sponsored events. His articles have appeared in a number of professional journals. In addition, Bill has provided expert witness testimony for his clients in legal, SEC and US Congressional hearings.
Bill held executive positions at IBM for over 15 years including consulting/services management and sales management. He was responsible for the financial services sector in New York. His experience prior to joining IBM was as a consulting Partner and leader of the financial services consulting practice for Ernst & Young in New York City. Bill was also the Vice President and Managing Director of the Wholesale Banking and Securities Consulting and Systems practice at American Management Systems.
Bill earned a BA degree in European History from Temple University and an MBA in Finance from the Wharton School at the University of Pennsylvania.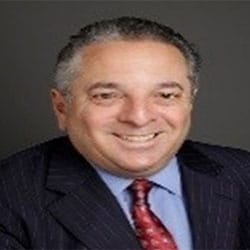 Charles DeFelice
Charlie is a Technology Executive that has been in the Financial Services Industry for over 35 years, which includes 26 years at JP Morgan Chase, where he was involved in 17+ global mergers and acquisitions, led teams that created and implemented the bank's wholesale customer profitability program, re-engineered their global wholesale credit management environment, and managed the planning, design and implementation functions for their Global Financial Architecture effort for the CIO & CFO, spanning over 50 countries. Charlie was also with Citigroup as SVP creating & leading the first Customer Relationship Management (CRM) Program for the CEO & CIO. During 2007, Charlie joined Freddie Mac as the head of Finance & Corporate Systems for the CIO. During 2008 & 2009, Charlie began consulting for the Government. He helped create the Business & Technology Transformation strategy for consolidating all corporate processes & applications across the community, completed version 1.0 of their first ever Business Enterprise Architecture (BEA) blueprint, and presented roadmaps & status quarterly on Capitol Hill to Senate and Congressional sub-committees overseeing the Intelligence Community as well as the Office Of Management and Budget (OMB) for the White House. From 2010 thru 2011, Charlie was reporting to the Director of the FHA Transformation Initiative at HUD assisting with their FHA Transformation initiative. Charlie has just completed working on a Global Financial Transformational Program at a large commercial bank in New York City, is working with several "game changing" technology firms including Oracle and SalesForce.com.
He has spoken globally on Business Transformation, CRM, Customer Centricity and Global Financial Business architectures on several occasions.
Joseph E. Bulsak
Principal (Healthcare) with IBM Global Services
Mr. Bulsak retired as a principal with IBM Global Services with responsibility for selling and delivering services into the Healthcare sector. Over his ten plus year career at IBM, he has had a leadership role marketing IBM Services for Microsoft Technology to a wide marketplace in the Northeast; and while at Lotus, an IBM division, developed the Enterprise Messaging Practice which provided consulting services for clients interested in migrating from non-IBM email systems to Notes/ Domino.
Prior to joining IBM, he has had a series of US and international leadership positions in marketing, services, product management and business development for companies in the networking arena, and had worked in the Federal Reserve Banking System MIS group.